Dr. Ahmet Çıtıpıtıoğlu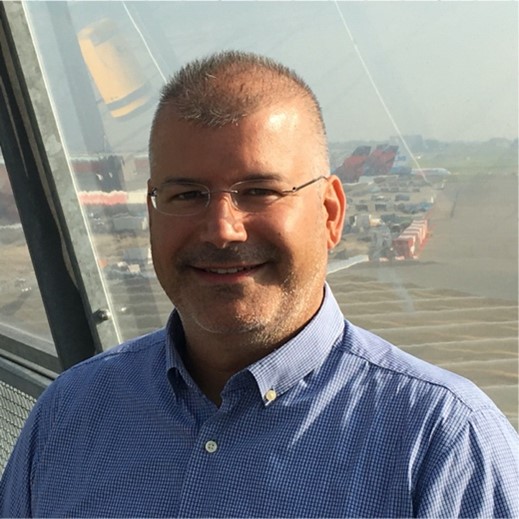 He received his undergraduate degrees from METU Physics and Oklahoma State University Civil Engineering departments. He completed his MSc and PhD at the Georgia Institute of Technology. He took part in the design and construction of different structures such as nuclear power plants, airports, and high-rise buildings. He pioneered in the construction of digital workflows by using advanced design and coordination tools in the projects he worked on. As a Competent Engineer in the US state of California, Dr. Çıtıpıtıoğlu has more than 20 years of engineering, management, and consultancy experience. As the vice chairman of BuildingSMART Turkey and as the chairman of the MTC 177 BIM Mirror committee within the Turkish Standards Institute, he takes part in studies for the digitization of the construction industry and gives lectures and seminars at universities as a visiting professor. He works as the Engineering and Design Director at TAV Construction.
Mustafa Çobanoğlu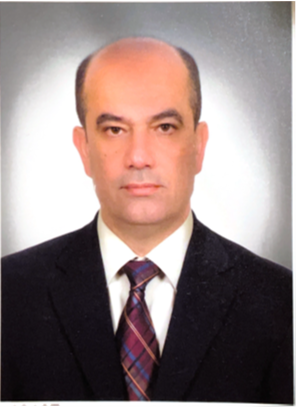 He graduated from METU Civil Engineering Department in 1983. He worked as a Structural Engineer in various Project Consulting Companies for five years. In 1987, He take charge in Birim Engineering, Consultancy, and Client as a founding partner. He worked as a designer and consultant engineer in many national and international projects. He worked as a founding partner Biryapı Construction Engineering, and Industry in 1998. He did design, manufacturing and assembly works in the field of steel construction. He has completed many projects at home and abroad. In 2008, BIRİM Hydroelectric Production, Industry, and Trade made a 6.5 MW/h HEPP investment in Sinop, which is still in production.
Between 1992-98, he served as a member and chairman of the Board of Directors at the Ankara Chamber of Civil Engineers for six years. He served as a member and chairman in the Education Board of Chamber of Civil Engineers for six years and served as member in the Engineering Evaluation Board for six years. He has been working on the Chamber of Civil Engineers Building Board for four years. He was a member for six years as a founding member of the Engineering Education Programs Evaluation Board (MÜDEK). He has served as the Team Head in the Accreditation teams of many Engineering Faculties and continues to do so. He gave Civil Engineering Design courses at METU, Atılım University and TEDU Civil Engineering Departments.
Mehmet Fatih Kocabeyler (M. Sc.)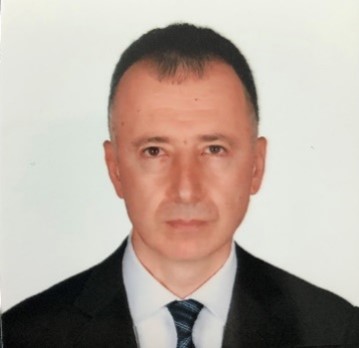 He received his bachelor's degree from the Department of Civil Engineering of Middle East Technical University and his master's degree from the Department of Civil Engineering of Cleveland State University (Ohio / USA), where he studied as a scholarship student of the Ministry of National Education. In the Technical Research and Quality Control Department of the General Directorate of State Hydraulic Works; He served as Engineer between 1992-2000, Concrete-Material Laboratory Branch Manager between 2000-2006, Deputy Head of Department between 2006-2009 and Head of Department between 2009-2015. Mehmet Fatih Kocabeyler, who was appointed as an Inspector to the Head of the Inspection Board of the General Directorate of DSI in August 2015, still continues his duty as Chief Inspector in the same Board.
Prof. Dr. Kağan Tuncay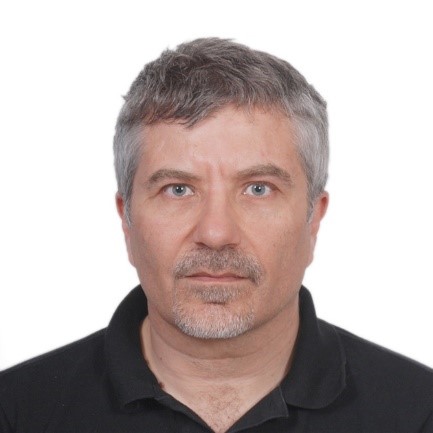 He received his undergraduate (1991) and graduate (1993) degrees from METU Civil Engineering and Engineering Sciences Departments, respectively. After receiving his doctorate from Texas A&M University in 1995, he continued his research at Izmir Institute of Technology, Texas A&M University, Indiana University, Utrecht University, Atılım University and METU. His research interests include mathematical modelling, computational mechanics, structural engineering, and wave propagation. Having 55 SCI publications, Dr. Tuncay's H-Index value is 18. He served as Head of Department and Advisor to the Rector at METU Northern Cyprus Campus. He has been on the Faculty Board as an Elected Professor Member since 2018 (2018 – 2024). He is the elected member of the METU Senate (representing the Faculty of Engineering) (2022 – 2025).
İlbüke Uslu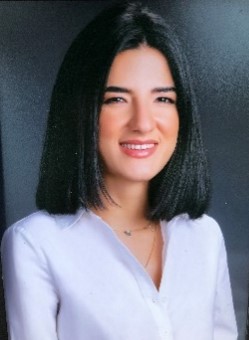 She graduated from the Department of Civil Engineering at TED University in 2019, as the first in the department, with an average of 3.47. At the same time, he was accepted to the graduate program of METU Civil Engineering Department Building Materials Department in 2019. She has been involved in many different projects throughout her education life. She carried out the Rainwater Collection Project within the scope of the School's Undergraduate Students Support Fund. In addition, two of her oral presentations were accepted by an international conference. The first of these was about rainwater collection, and the other was about BIM-Building Information Modeling-Turkey Integration. After working as a Bid Engineer in Şahinler Construction, Mining and, Industry for nine months in 2020, she has been working in the Geotechnical Services Group at Yüksel Project since September 2020. Her working areas are especially soil-structure interaction, deep excavations, NATM and TBM tunnels, highway/railway and subway, bridge, viaduct, superstructure, shallow and deep foundations, industrial structure design, design and instrumentation of deep excavations, slope stability problems, soil improvement, 2D and 3D finite element modeling. Some of the projects she has been involved in are Istanbul New Airport-Halkalı Metro Line Construction Project Works, Gayrettepe-Istanbul New Airport Metro Line Construction Project Works and Croatia-Hungary Railway Krizevci-Koprivnica Border Construction, Engineering and Design Services. Within three years after graduation, she had the chance to experience two important branches of the construction field by working in both contracting and project companies.
Atayla Varlık (M. Sc.)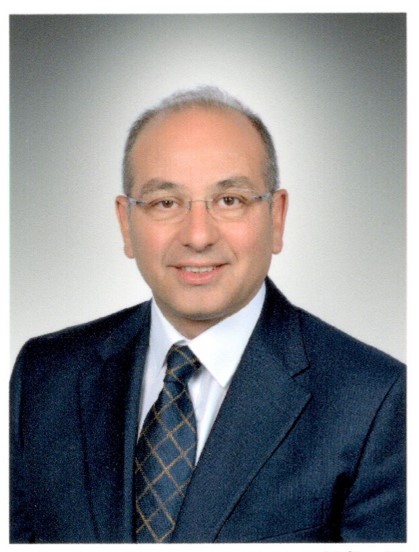 Atayla Varlık was born in 1967 in Ankara. He completed his primary, secondary and high school education at TED Ankara College and graduated in 1984. He completed his undergraduate education at the Department of Civil Engineering at Middle East Technical University in 1990. He completed his master's degree in the Department of Transportation at the Middle East Technical University and was awarded the title of Civil Engineer (M. Sc.) in 1993.
In his professional business life, he provided the following services, respectively.
Between 1990-1992, he worked as a Quality Control and Superstructure Engineer on Gerede-Ankara Highway, one of Turkey's first highways.
Between 1992-1994, he worked as a Control Engineer in the Sivas Region of the General Directorate of Highways and as the Highway Traffic Chief in the General Directorate Highway Maintenance Operation Branch Directorate.

Between 1994 and 2007, he moved to the private sector and worked as Project Manager, Business Development Coordinator and Chairman of the Executive Board in various companies.

He carries out the Turkey and Middle East Representations of international construction companies with the Link Construction and Consulting firm he founded in 2007. In addition to this duty, he also serves as a Member of the Board of Directors at International Project Construction and Management Services, which works on Project Management, Contract Management and Claims Management.
Atayla Varlık has also held the following positions in various national and international organizations.
Roads Turkish National Committee Board Member

IRF (International Road Federation) Turkey Representation

TED Schools Alumni Associations Federation Board member and General Treasurer

TED Ankara College Foundation Board Member and General Treasurer
He continued his duty as "Antalya Honorary Consul of the Republic of Albania", which he was appointed in 2008, until 2019.
Mustafa Özgür Yüncü (M. Sc.)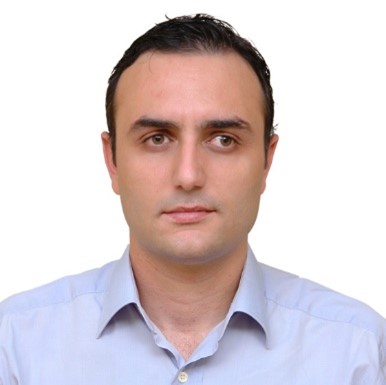 He received his undergraduate and graduate degrees from METU Civil Engineering Department, and his MBA degrees from METU Business Administration Department, and worked as a research assistant at METU Civil Engineering Department between 1996-1998. He worked in the fields of project management, business development and structural engineering in domestic and international projects in the leading companies of the sector.