TED University Department of Civil Engineering, which has graduated students since 20177, had a total of 123 graduates as of the end of the 2022-2023 Fall semester. While most of our graduates have started their careers, some of them continue their education in graduate programs, and some of them carry out both. You can see the statistics about our alumni below.
ALUMNI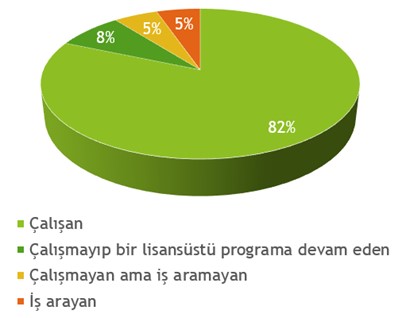 GRADUATE STUDENTS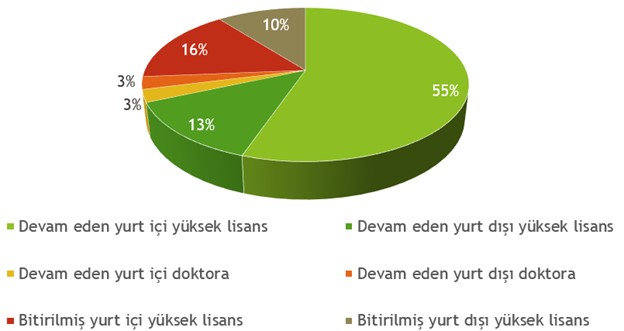 Some of the companies our alumni work for:
Ankara Metropolitan Municipality

ASKI General Directorate

Dolfen Consulting Engineering Inc..

Endeco Engineering Project Consulting Ltd. Sti.

ENKA Construction and Industry Inc.

Kolin Construction

Nuhoğlu Construction Industry and Trade Inc.

Nurol Construction and Trade Inc.

Prota Engineering

Prota Software

Proyapı Engineering Consulting Inc.

Rönesans Construction

Yenigun Construction Inc.

Yıldızlar Group

Yuksel Project Inc.

2G Project Engineering Construction Trade Inc.
Some of the universities where our graduates do their postgraduate studies:
TED University

Middle East Technical University

Hacettepe University

Gazi University

Scuola Superiore Studi Pavia IUSS

Politecnico di Milano

University of Sunderland